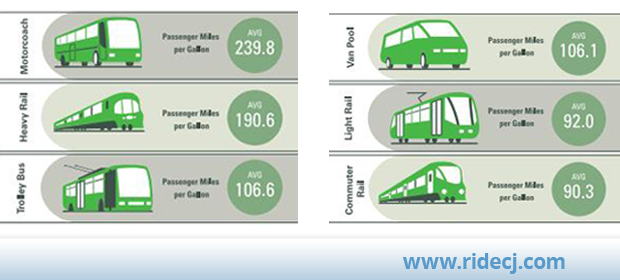 Happy Earth Day! In honor of this day, we thought we'd share some fun facts about green transportation.
Did you know Motorcoaches are the most energy-efficient mode of transportation?! They are twice as fuel-efficient as the train, three times as efficient as automobiles, and four times as efficient as flying.
We take our commitment to the environment seriously, and do our best to work towards being as sustainable as possible throughout our entire company. In our quest of doing so, we most recently completed the sustainable transportation eRating Certification Program.
All of our vehicles have been inspected for current emission levels and our drivers have completed the 'Be Idle-Free' and 'Eco-Driving 101' training courses. These courses educated our drives on best practices and the science behind eco-driving and how to implement these styles into their driving routines.
Completing both of these programs awards C&J's entire motorcoach fleet with erating Certification.
This certification shows our continued commitment towards sustainable transportation. Along with this, we also have added Double Decker buses to our fleet. These coaches hold 81 passengers and are an extremely environmentally friendly mode of transportation, this helps us transport more riders while also taking more cars off the road.
It is our goal to continue to help improve environmentally friendly, energy efficient passenger transportation. Check out the other ways C&J goes green, here!