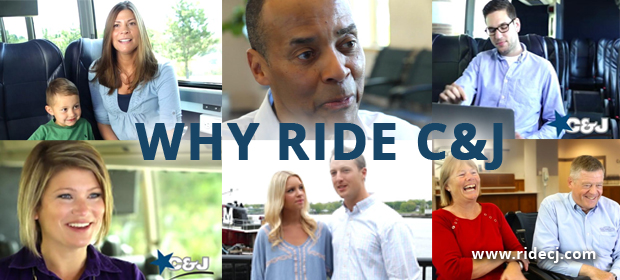 We are thrilled to release a series of videos that we have been working on with our friends at Anchor Line in Portsmouth.
As we enter our 46th year of business we are proud to celebrate where we came from, the people we have met along the way, and a bright future. Over the next few weeks we will be sharing different C&J customer testimonial videos from some C&J fans!
So to kick off our videos we would like to share, Why We Ride with C&J:
;
On behalf of all of us at C&J Bus Lines, we'd like to thank our customers for riding with us! Here's to another year of growth, learning, and top-notch customer service!
Do you have a C&J story that you would like to share with us?! Please let us know!